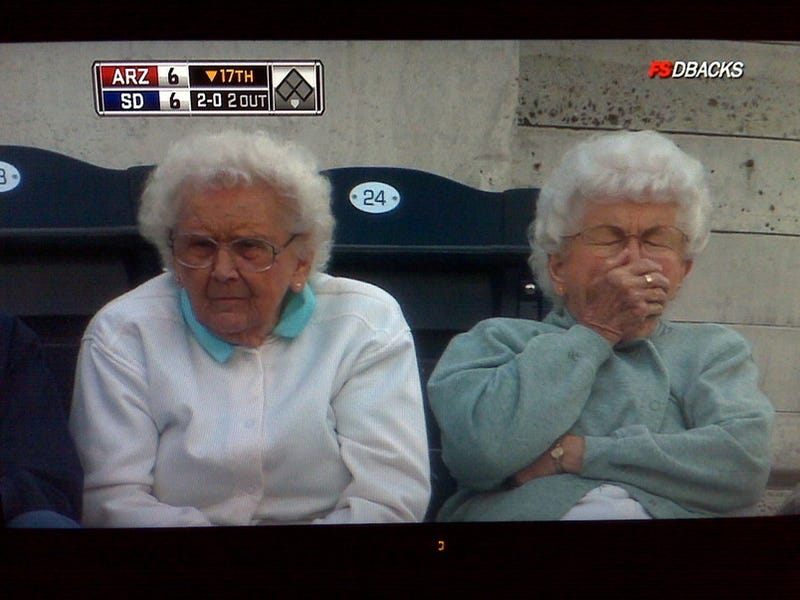 Got an image you'd like to see in here first thing in the morning? Send it to tips@deadspin.com. Subject: Morning crap
This woman is either exhausted from watching 17-innings of lifeless N.L West baseball or she was so disgusted by the untimely hitting that she began vomiting in her right hand. The game went 18-innings on Sunday night, by the way, clocking in at 5 hours and 45 minutes to become the longest MLB game this year. Those loyal Padres fans who stuck around Petco Park couldn't even come away with a win for their seat rashes, as the Fightin' Robed-men lost on a three-run home run by the Diamondbacks' Mark Reynolds in the top of the 18th.
******
Good morning. It's raining. This one's for all the blacksmiths out there.