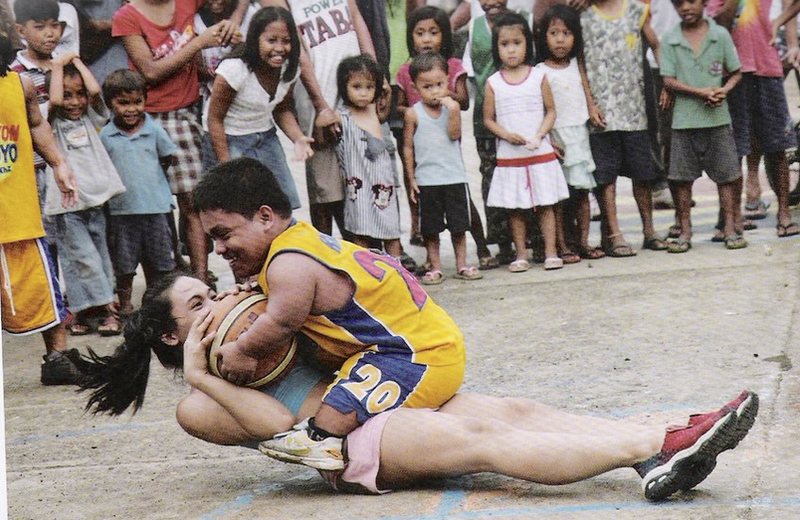 Got an image you'd like to see in here first thing in the morning? Send it to tips@deadspin.com. Subject: Morning crap
Oh life:
Hey, just noticed AJ's post about transexual basketball. Wrote about it and posted an older video of a basketball troupe touring the countryside that features a hardcourt showdown of gay guys versus midgets. It's the Harlem Globetrotters with a (sick) twist.
Well "sick" is a little dramatic, but after seeing video evidence of the "Squirts Vs. Skirts" showdown plus an 8-page glossy article in Rogue magazine I will say I get to enjoy a thrillingly bizarre bowl of nightmare fuel for breakfast this morning. Thank you, Fire Quinito, for the thoughtful link.
****
Good morning. It's Wednesday. Find somebody to put a finger into.