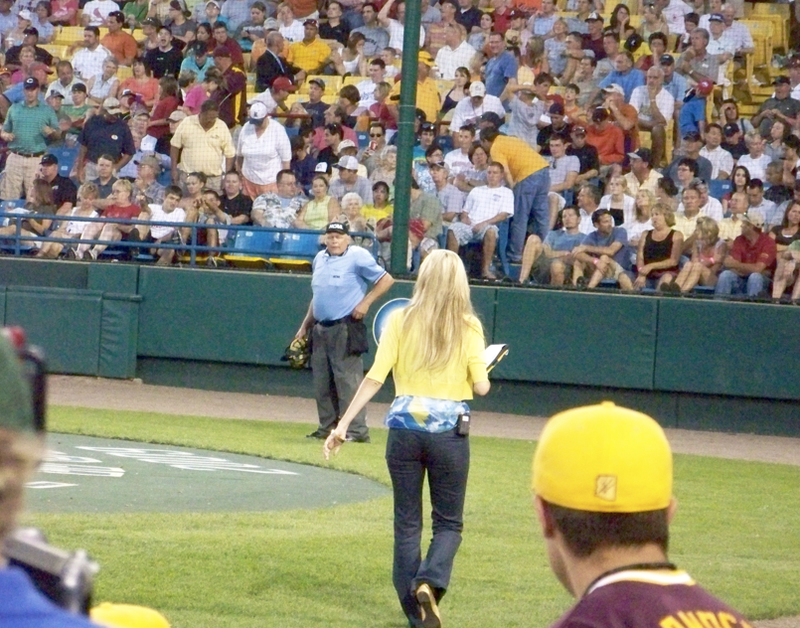 Got an image you'd like to see in here first thing in the morning? Send it to tips@deadspin.com. Subject: Morning crap
First it was a drooling cameraman, then it was Arizona State relief pitcher Mitchell Lambson, who was also mesmerized by the backside view of the Sideline Princess as she sashayed across the field. The emailer (thanks LJ) said Lambson gave up two runs in relief soon after this shot was taken. She's a menace; she must be stopped.
****
Good morning. It's Wednesday. Find your own senorita to keep you distracted throughout the day.