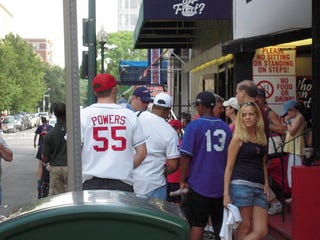 Got an image you'd like to see in here first thing in the morning? Send it to tips@deadspin.com. Subject: Morning crap
It's been a while since our last Kenny Powers jersey popped up. And, as reader Michael S. observantly points out, this is the fifth one we've seen this year. This man appears to have saved up money to purchase his, and perhaps even worked some overtime. Look at that cross-stitching.
****
Good morning. It's Monday again. Time to shine.