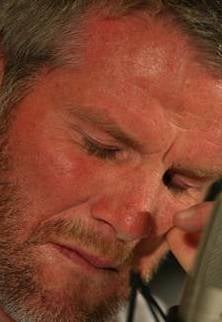 One of the many tragedies of Brett Favre's non-unretirement is that Ed Werder and Chris Mortensen, ESPN's Woodward and Bernstein of the small-bore, will no longer be feverishly working their anonymous sources for the world's most trivial Favre scoops.
Over the past few months, MortenWerder and their fleet of anonymous busybodies have dropped the following bombshells on us:
"Sources: Favre anguished over choice," July 24
"Sources: Favre throws for Vikings," July 13
"Source: Favre to be monitored in Miss.," June 12
"Sources: Vikings back off Favre some," June 10
"Sources: Vikings want answer this week," June 9
"Source: Favre doesn't want surgery," May 19
"Source: Favre looking for options," May 15
"Source: Favre, Vikings to meet," May 7
"Sources: Favre won't need major surgery," Dec. 30, 2008
"Source: Favre has 'itch' to return; player calls it 'rumor,'" July 3, 2008
The biggest story of all, of course, was Favre's ultimate decision to stay retired, which he relayed to Vikings coach Brad Childress in a phone call yesterday. And who got the scoop? The Minneapolis Star Tribune.
Brett Favre takes a pass on joining Vikings [Star Tribune]