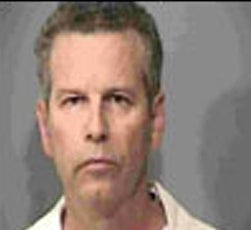 Things are tough these days for newspapers (don't say it) and their writers (don't say it), but if you must work a second job, please don't try "deriving income from prostitution," because that just causes more difficulties for you. (Don't....)
A sports writer from the Manchester (N.H.) Union-Leader, Kevin Provencher, was arrested for turning out a woman at a Marriott hotel in Andover. (Turning out for sex!) That's illegal, in case you didn't know. And his own newspaper had to cover it. There aren't many other details at this time, but officials are pretty sure that he has an uncomfortable conversation waiting for him when he gets home.
A woman who answered the phone at Provencher's home said she'd "like to talk to him about that" when asked about the charges.
Oh boy. I guess it really is hard out there for a ... damn.
Union Leader reporter arrested on prostitution-related charges [Union Leader]
N.H. sports writer arrested on pimp charges [Boston Herald]