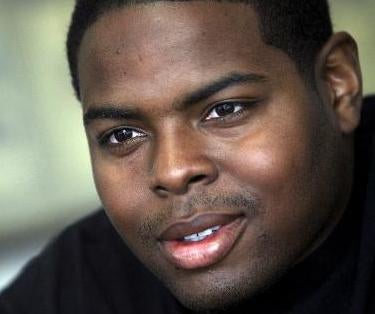 Vikings defensive end Kenechi Udeze is retiring from football so that he can focus on his battle against leukemia. See, if you're having trouble deciding whether or not resume a career, this is an acceptable reason.
Udeze was diagnosed with acute lymphoblastic leukemia in 2008 and missed all of last season after getting a bone marrow transplant during the summer. He participated in spring workouts and thought he would be able to return to Minnesota this fall, but has decided that in order to get his full health back, he will need to give up football. That's too bad, because he really could have milked this sucker for a few more weeks. I wonder if it hurts him to pass up this incredible opportunity that will never come back. Let's ask Peter King.
In all seriousness, it's a shame that Udeze won't be playing anymore, but good luck to him in his recovery. And if someone calls on November 1, who knows?
Udeze opts to retire after leukemia battle [Star-Tribune]
Earlier: Brett Favre Wants To Let You Know Just How Much He's Suffered [Deadspin]