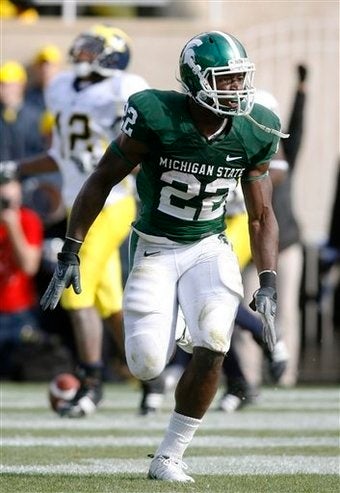 It's college football time. Let's see what's on tap for the early games....
Due to various commitments, including actually attending a few games, this is the first Saturday all season that I've been able to park myself on a couch for a full day of semi-amateur football watching. And what am I rewarded with? Not a lot. Purdue-Minnesota? Arkansas-Auburn? West Virginia-Syracuse? Maybe I should go back to bed.
I guess I'd go with Virginia Tech-Boston College or Georgia-Tennessee if you can find them on your idiot box. (We're still waiting for a bona fide Lane Kiffin meltdown and this seems likes a good a time as any, right?) Good to see that neither CBS nor ABC could be bothered with an early afternoon game. I really needed to catch up on my Power Rangers.
College Football in HDTV Listings [HD Sports Guide]
ESPN TV Guide [ESPN]