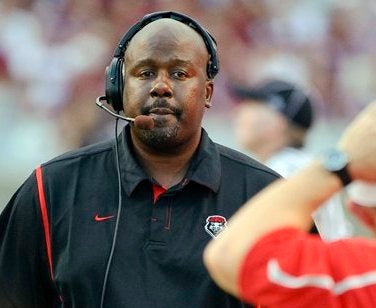 Head football coach Mike Locksley has been suspended eight days without pay for attacking a former assistant earlier this season. Sadly, this may actually help the Lobos' season since they are currently 0-6.
New Mexico also wants to make it clear that he is not being suspended because of the harassment lawsuit filed by a former administrative assistant. No, no. That was taken care of days ago. Okay, it was yesterday. But all legal claims are "resolved" so it's like it never even happened. Keep that money coming, Alumni Donors!
Locksley will miss the Lobos' next game against UNLV on October 24, and if all goes according to plan, he'll be fired just as soon as the school can figure out the least embarrassing way to get him out of town.
Source: New Mexico Lobos coach Mike Locksley suspended 1 game [ESPN]