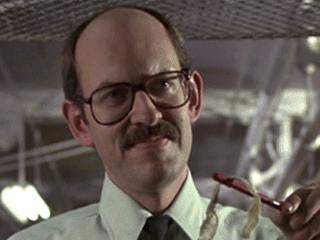 No Minnesota Vikings season is ever complete with a good DUI arrest. And a week before the team is hosts their divisional round playoff game, Chilly's son went and pulled a Tommy Kramer:
Minnesota Vikings coach Brad Childress' son Aaron Kyle Childress was charged with second-degree driving while intoxicated early Saturday morning in St. Paul, Minn.

Kyle Childress, 24, was booked into Ramsey County Jail in St. Paul and later released on bond.

It is the second DWI arrest for Childress. He pleaded guilty to misdemeanor DWI after a Feb. 8 arrest last year.

Second-degree DWI is a gross misdemeanor in Minnesota, punishable by up to one year of jail and a $3,000 fine.
I expect nothing less from an Andy Reid protogee. No word on if Childress makes his kid wear ugly sweaters when the holiday come around.