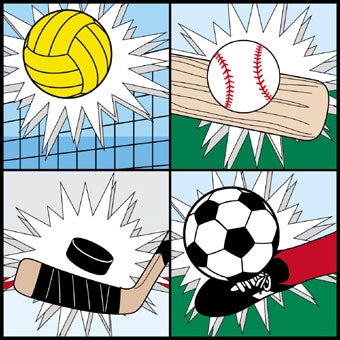 In sports, everyone is a winner—some people just win better than others. Like those who awoke from their post Super Bowl-hangover, rubbed their eyes and realized we've got a lot of time to fill between now and September.
That's good too, because lots of awesomeness is heading our way. The Opening Ceremonies of the Vancouver Olympics are on Friday. The NBA All-Star Game is Sunday, as is the Daytona 500. Pitchers and catchers report a week from Wednesday. The second half of the NHL season begins in a couple of weeks—right after you watch the best international hockey tournament ever. It's time to start paying attention to college basketball again. (Purdue-Michigan State is tonight; Duke-UNC tomorrow.) The Champions League round of 16 starts next Tuesday. There's bound to be some cricket or rugby on somewhere. Tiger's got to come back eventually, right?
Basically, all the stuff you've been not gambling on for the last six weeks is about to hit its stride. What convenient timing. Don't bother shoveling that snow, because you've got TV to watch.
Honorable Mention: Wait ... Vince Carter is alive?