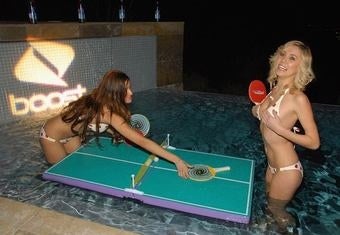 This one speaks for itself in a wheelchair-fetish-y Penthouse Forum kind of way so I don't have the heart to strip it down, so to speak.
Peter Molander was making his way home in his wheelchair after working late at the offices of an organization for disabled athletes when a black car came to an abrupt halt beside him. A woman stepped out of the vehicle and asked, in English, if he wanted to have sex.

"It was quite a strange question to be asked, particularly at half past midnight at Möllevångstorget," Molander told Sydsvenskan.

"She kept asking, despite the fact that I said no. She said 'good sex' a few times. Then she leaned over and pushed me down."

Molander keeps his valuables in a pocket under the seat and imagined his new iPhone and his wallet would escape the woman's clutches. But he quickly realized that she had done her homework and had rifled through his possessions as she lay on top of him.

"There was nothing I could do. I wasn't able to push her away. Then she suddenly got up and said I was boring. When she saw that I was feeling in the pocket for my phone and wallet she ran back to the car and disappeared."
In defense of the unknown thief, you should see what she can do with a ping-pong ball.
Disabled ping pong star mugged after sex offer [thelocal.se]
(H/T Tomuban)