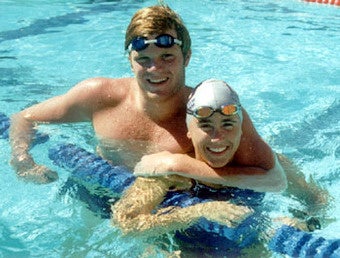 The USA Swimming sex scandal deepens, what with former Olympic hopeful Jancy Thompson talking to ABC News about filing a sexual-misconduct lawsuit. It includes accusations of being forced to wear a dog collar.
A California swim coach (not pictured*) "told me that he could give me the recipe to being an Olympics swimmer, so I trusted him that he wouldn't hurt me, that he would take me to the Olympics," Thompson, who entered law enforcement after quitting swimming, says. "So what he said was what I believed, and I didn't know any better."
* The dude in the photo is a fellow swimmer from Thompson's local swim-team days, not the coach in question.
(H/T Tomuban)