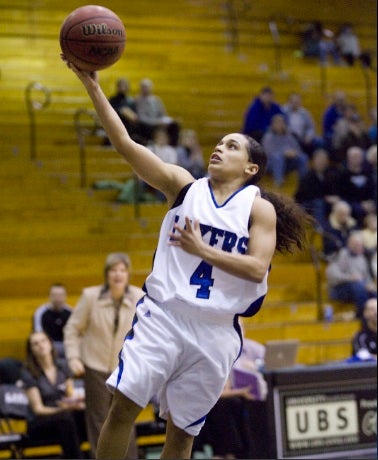 It's a college hoops tradition: you play the women's game in the late afternoon, then the fans show up and you play the men's game. Is this a civil rights violation?
The Division II Great Lakes Intercollegiate Athletics Conference received an inquiry from the U.S. Department of Education's Office for Civil Rights, after receiving a complaint that the women were getting shafted by always having the opening game. The complaint was anonymous, but came from "a special interest group" that has been tackling similar issues in high school sports.
The GLIAC decided to make changes before any official moves were made, and will now alternate from season to season which team plays first. It's "not worth the fight," the conference commissioner said.
On the surface, it's a legitimate beef. The complaint alleged only that the start times delegitimize women's sports, by reducing them to "warm-up" acts. But the repercussions go beyond a program's sense of self-worth. By playing in the afternoon rather than the evening, the stands are usually near-empty for the opening game. And when we remember that these are student-athletes (and in D-II, at least, they are), it's not insignificant that the early game often forces players to miss classes.
But there are arguments the other way. Some coaches and commissioners say playing the first game of a doubleheader is actually preferable from a basketball standpoint, since they know exactly when tipoff will be. They can go through their pregame routine and not worry about the previous game ending early, or running late.
And then there are fears that if fans come for the early men's game, they won't stick around. Commissioners are planning to closely follow attendance numbers to see if switching things up is feasible.
In Divisions II and III, it probably is. Attendance isn't a big deal, even at men's games. But the big show of D1 is a different story, and at many schools the men's basketball program pays for the lion's share of the rest of the sports. Anything that threatens that cash cow's profitability will never fly. And in the end, it wouldn't be good for the women's sports at those schools either.
But in D-II? Maybe tradition has always had the men playing last. But as the commish said, it's not worth the fight.
Who's on First? [Inside Higher Ed]
Many DIII leagues have addressed scheduling concern [NCAA]