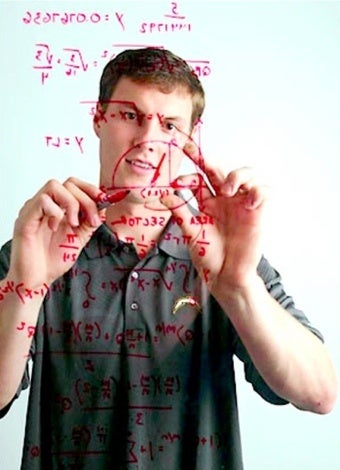 Every morning, the fine folks at Sports Radio Interviews sift through the a.m. drive-time chatter to bring you the best interviews with coaches, players, and personalities across the sports landscape. Today: Chargers QB Philip Rivers.
Philip Rivers has the reputation of a being bit of a passionate hothead (or a belligerent prick if you're a Broncos fan). Norv Turner has the reputation of occasionally looking like a sleepwalker. Why's this important? Turner is now directly relaying his play calls to Rivers. Rivers sat down with Darren Smith on XX Radio in San Diego to talk about getting his coach piped directly into his helmet, Ryan Mathews' in-game bathroom habits and how he expresses in-game stress.
On having Norv Turner calling plays in his helmet:
"In past preseason games, I called the plays. Charlie (Whitehurst – now with Seattle) was calling them and he would just give me the headset because obviously he was getting ready to play. I was the one getting them from Norv and calling them in. It's looking like Norv is going to be the one calling in the plays this year. He will be the voice in my helmet. He did that the whole game. It was a little different. I was truly a spectator… He was good. He was fine. I'm sure there will be times when it will be interesting and quite animated. It's good though. I tend to go a little bit too. Between the two of us, there's a lot of going going on."
On Ryan Mathews' nerves before the game against the Bears:
"He was definitely nervous. He disappeared to the bathroom a few times pre-game. But, he was good. It was a good nervous. If you are not nervous for your first NFL game, then something is probably wrong with you. I thought he handled it really well. He had some really good runs. The biggest thing that stands out to me with some of those runs is that he wants to be the punisher. He's not the punishee. Some of the ends of those runs, he gives it to those DBs or whoever as he is going out of bounds or whatever. He finishes those runs with aggression. I tell you what, that takes a toll on the defense late in the games."
On if he has ever gotten sick before a game:
"No. I never was a sick like throwing up type of guy. I get nervous with the butterflies in the stomach. I was never a throwing up kind of guy… I'm kind of a pacer. I can't sit down. I can't sit still. I guess that's why I don't ever sit down the whole game. I stand up all four quarters even when I'm not playing."
This post, written by Paul Bessire, appears courtesy of Sports Radio Interviews. For the complete highlights of the interview, as well as audio, click here.
More From Sports Radio Interviews