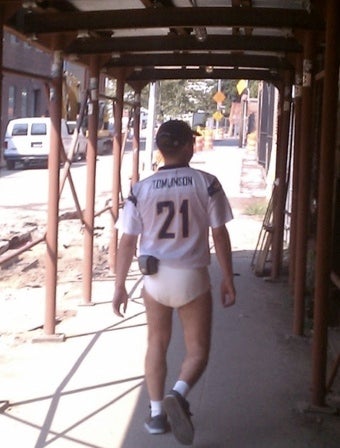 I'd know the answer if the fan in question was Namath sans cell-phone waist-unit. But it's not.
So, I want to find out as does Francis Hatch, who sent three photos of this diaper dandy in, noting "eventually he noticed and it occurred to me that he might be crazy so I retreated." Good move, Francis. Good. Move.
Thoughts? Facts?
****
Thanks for your continued support of Deadspin. I'm back in the a.m. Cue the Solid Gold smoke machine.