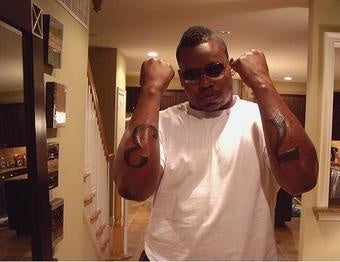 As beefing up their division rivals' rosters go, the Philadelphia Eagles rule. First was the QB to Washington. Now, the former All-Pro O-lineman they released in March signs with New York.
ALBANY, N.Y. – Shawn Andrews said he was playing on his iPad while his agent and the Giants finished the details of a contract at about 1:15 a.m. today. The game he was playing? "Angry Birds." ...
"Isn't that ironic?" Philly's former first-round pick and the newest Giant said. [Star-Ledger]
Oh, I get it; it's ironic because a) the Eagles are referred to as the Birds and b) he's angry at the Eagles for releasing him.
Being underplayed is Andrews' battle with depression, the front-and-center wrinkle which made the unraveling of All-Pro potential really troubling to watch. Was he sick? And if so, what's a professional football team's responsibility when it comes to mental illness? Was he just a goofy, lazy big kid? It was hard to tell.
"I think that my whole situation with depression, it brought a lot of hoopla on the positive side and the negative side, and that in itself is just a distraction to the whole organization," Andrews said. "I really, really apologize from the bottom of my heart that I had to put the whole city, the fans, my teammates, everybody through what I put them though. And I do apologize until I'm 10 toes to the sky."
Yes, he's saying, "Get my Michael Phelps on." No, I don't know either.
Andrews' SoundClick Profile.
Not-updated since April Twitter "MrRandom73" account. (Complete with twitirement.)