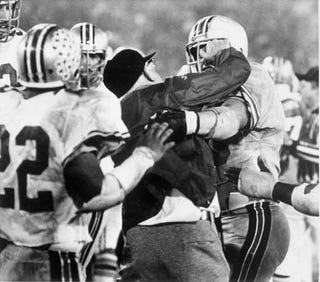 College football makes its big honking return tonight. There's a fairly full slate of games to watch, so how would you like an open thread?
Ohio State's playing Marshall. Miami's playing Florida A&M. USC's playing Hawaii. Those are going to be snoozefests, but you can at least warm up your bile a little. Utah-Pitt game should be good, at least.
While you're pretending tonight's a Saturday, try not to dwell too much on Hunter S. Thompson's suicide, like Spencer Hall, and join the fray down in the comments. I have a feeling someone's going to say something filthy about Jim Tressel.
*****
Thank you for your continued support of Deadspin. We're almost there.