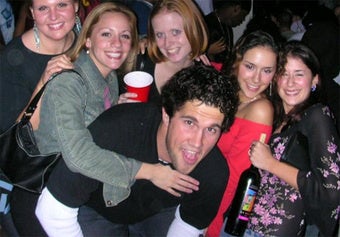 Who got cut? Who should've? Anything else on your mind besides/including trying to figure how Leinart still tends to pull quality ass (not pictured) when even Sanchez is starting?
ESPN's reporting that Willie Parker was asked to go ahead and clear out his Redskins locker. Same with WR Michael Clayton in Tampa. And Matt Jones in Cincy.
Good times.
Tick tock, Tim Tebow. Tick. Tock. Tim Tebow.