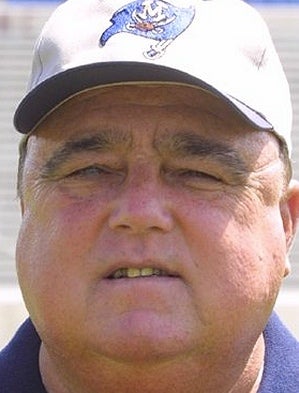 A Florida high school football coach was nabbed in a prostitution sting over the weekend, and the police report makes him sound like a kid on Christmas morning.
John Maronto, 68, is the coach at Daytona Beach's Mainland High School. Or, you know, he was, up until this sordid business.
Here's the arrest affidavit, so you can see I'm not taking any liberties, but quoting directly (Including the exclamation points which have me giggling right now):
Undercover then asked defendant, 'what are you looking for?' Defendant stated to undercover, 'sex!' Undercover then asked defendant 'how much you have?' Defendant stated 'I have $50!'"
According to the police chief, Maronto started praying after he was arrested. "He was saying the 'Our Father'." No word on how many exclamation points that included.
Prostitution sting nets Mainland coach [Daytona Beach News-Journal]
Police: We have Mainland coach John Maronto on tape soliciting a prostitute [Orlando Sentinel]