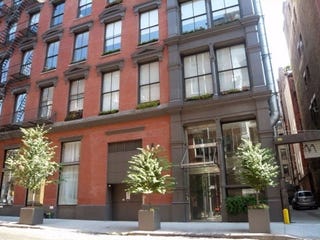 After months of presumably crashing on friend's sofas and living an Alan Partridge like existence in travel lodges, the good news is that Thierry Henry has finally splashed out on a snazzy New York flat.
The bad news is that Heath Ledger—star of the cowboy sex comedy Brokeback Mountain —died in the very same building.
Other ex-celebrity residents haunting the hallways include: Lenny Kravitz, Courtney Love, and the former recipient of Tom Cruise's excitable wolf-like tongue, Nicole Kidman.
According to reports, Thierry strode in, saw the place, bought the top two floors, and has now forked out for the apartment below as well—totalling around $15million.
The place comes complete with a bamboo garden, a massive telly, and a "rain shower".
This post, written by Josh Burt, is republished with permission from The Spoiler. Go there often if you like soccer stuff.