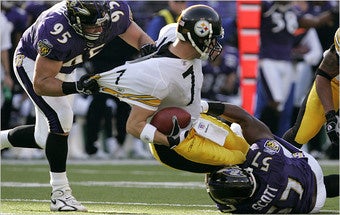 This game slate proves my decision to drop the NFL Sunday Ticket was wise.
Sure, Baltimore vs. Pittsburgh will be an ICP lady moshpit of aggression. The on-field action should be good, too. But that's about it.
Unless you're from:
San Francisco or Atlanta
Cincinnati or Cleveland
NY Jets or Buffalo
Seattle or St. Louis
Denver or Tennessee
Detroit or Green Bay
Carolina or New Orleans
And, since you asked, San Fran wins outright. No rational explanation. Gut.