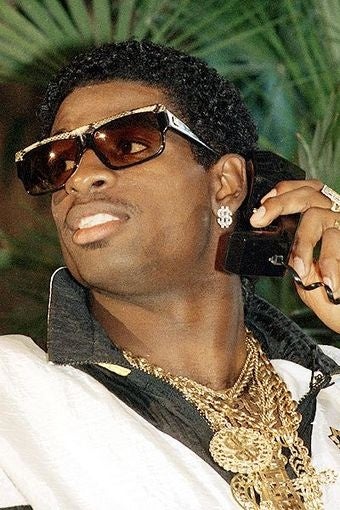 Noted intellectual Deion Sanders ponders the life lessons of Cowboys WR Dez Bryant's $55K dinner bill. Says it's funny.
Mike Irvin and I always used to go to eat all the time, and we would take turns getting the bill. He knew it was his turn one time when we were at a simple smorgasbord-type restaurant. It was his turn, and he knew it was his turn, and he said he was going to the bathroom and then the waiter came up and told me to look outside of the window. He (Irvin) had faked like he was going to go to the bathroom, got in his car, and he was at the light gloating at me. It was funny. [Dallas Morning News]
Kids these and those days.