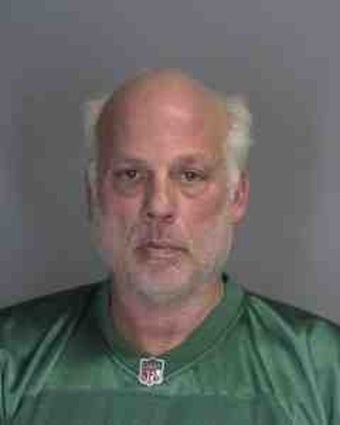 It's the love that shan't speak it's name: Likely windowless-van owner takes a shine to his tenant's two-year-old, 23-pound male Shiba Inu dog named Snowball and gets amorous not once, but twice.
Veterinarians said the dog showed injuries to its legs, consistent with being roughly restrained; other injuries and conditions consistent with trauma; and was uncharacteristically skittish to being touched on its hindquarters.
Side note: I'm admittedly presuming Mitchell Marsicano's a Jets fan since most animal-buggery enthusiasts are. I'd call for an I-Team investigation, but that might bring some in-the-know dogcopulators into the mix. Plus, the Sanchezian bank robber from earlier this week set a precedent that's impossible to ignore.
Long Beach Man Arrested for Sexually Assaulting a Dog [NBC New York]