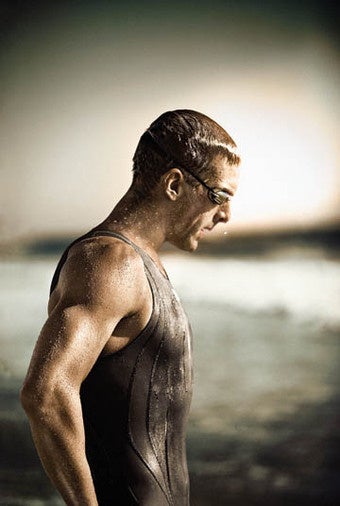 On Thursday, 26-year-old U.S. national swimming team member Fran Crippen posted on Facebook that he was "in Dubai for the final World Cup of the season and then off to Italy for vacation!"
On Saturday, he failed to complete the FINA Open Water 10-kilometer World Cup. His body was found in the water (temperature in the mid- to high 80s) after a race for which several competitors needed treatment for heat exhaustion afterwards. From ESPN.com ...
"Fran was a champion swimmer but more importantly, a tremendous person, and he will be remembered for so many extraordinary qualities," the organization said in a statement. "We will continue to work with FINA, the meet host and others to determine how this tragedy occurred." ...

Crippen's family is well-known in the swimming world. Maddy Crippen swam for Villanova and competed in the 2000 Sydney Olympics, Claire Crippen was an NCAA All-American at Virginia, and Teresa Crippen currently swims for the University of Florida and is a member of the U.S. national team

"He was our hero," said Maddy Crippen, reached at her parents' home in Conshohocken (Pa.). "We loved him very much, and we'll all miss him."