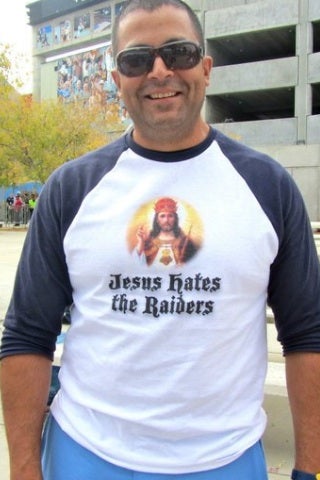 The NY Jets play Pittsburgh today. Even Franco Harris will be rooting for Rex Ryan after watching the infuriatingly horrendous attempt at humor below, brought to you by the fine people at the Eagle Tribune.
In honor of tonight's Packers at Patriots game, there's also video of Bill Belichick making BBPBJ's all over Cleveland. (HT Last Angry Fan)
Other games:
• Atlanta at Seattle
• And, good vs. evil, which necessitates the inclusion of a video of a Raiders chick getting jumped. Lord works in mysterious ways.
(H/T on gospel 3/4 tee pic to Jenny.)