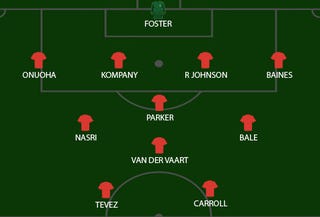 As is tradition, The Spoiler shall start with the bad news — only ONE player from our "Predicted Team of the Season" compiled in early August looks set to make the XI once the league is done and dusted.
The good news is that above is a picture of the best 11 players so far this season. Is that good news? Probably not. It's just news really.
Anyway, feel free to tear it to pieces in the comments section.
This post, written by Josh Burt, is republished with permission from The Spoiler. Go there often if you like soccer stuff.