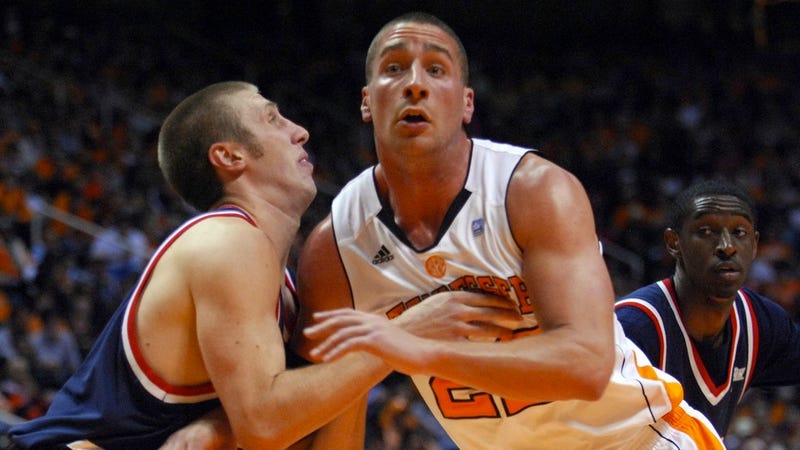 You didn't really expect Bruce Pearl and kin to exit Knoxville quietly, with great dignity, especially when Tennessee didn't wait a full week before hiring a replacement, Cuonzo Martin, did you?
Yet, in a stunning upset, it was Pearl's son, Steven, who averaged 2 and 2 in 11 minutes as a senior this season, who opened his mouth and stuck his foot right in it.
"All I can do is laugh and say good luck sir," @SPearl22 tweeted, before deleting his account.
Aw, Steven. Think of what kind of example you're setting for Tyler Summitt about how Tennessee coaches' families should behave. Follow Layla Kiffin's example instead.
PREVIOUSLY: Bruce Pearl's First Con, And The World That Created A Monster
These People At The Bruce Pearl Rally Are Now Unwitting Internet Heroes
Pearl's tweet, retweeted [Twitter]