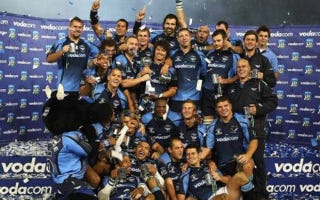 While South African officials aren't identifying him by name, this much is clear: A 34-year-old former player for the Blue Bulls rugby team has been arrested "in connection with at least three axe murders."
When police released information on the killings last week, they claimed the killer may have been avenging the rape of his daughter, who was infected with HIV during the ordeal.

However, police yesterday could not confirm whether the former rugby player has a daughter.
Figuring that little discrepancy out is probably a big deal for the defense team.
Former rugby star arrested after axe killings [Times Live] (H/T Daniel M)
Related in team name only: Rugby union player Bees Roux suspected of killing police officer [Guardian]