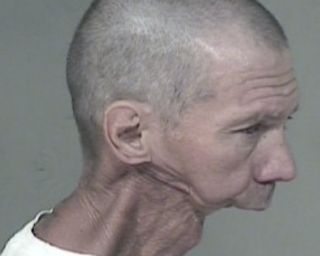 A Phoenix New Times story, headlined "Mouthless Meth Salesman Busted For Slangin' Meth, Keeping Unauthorized Shotgun Next To Bed," fails to answer one very important question: If Alan John Shepard doesn't actually have a jaw and/or mouth, what happened to it?
Anyway, Maricopa County Sheriff's Office of Raising Arizona fame finds itself embroiled in a little bit of a hubbub for posting the Mugshot of the Day from whence A.J.S. came so they put it up for a vote. As of a few minutes ago, 38,503 people voted that they should be posted while 3,882 said they shouldn't.
You can also rate the people in the mugshots, too. This is humanity's apex.
The "leader board" of seven inmates who have received the most votes features disheveled faces and unusual physical appearances.
Of course they do.
Arizona Sheriff Joe Arpaio Puts Mugshots to Vote Online; Public Allowed to Rate Inmates Arrested by 'America's Toughest Sheriff' [ABC News]