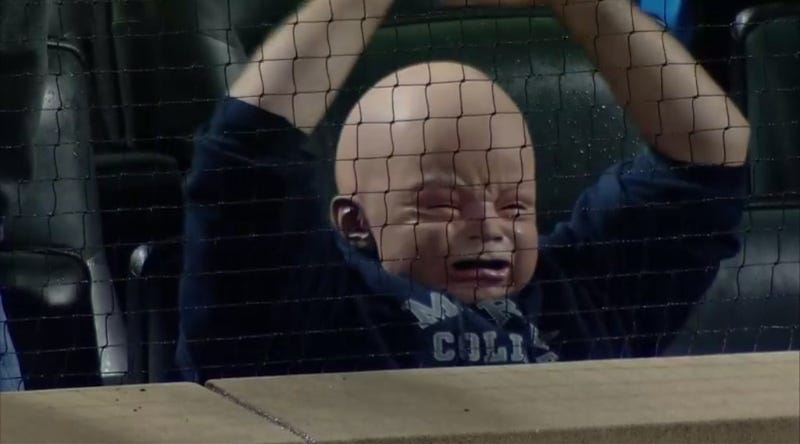 At Citi Field last night, something...was.
It started when we received an email, asking "Holy God what is that" in the first row next to the home dugout. Attached was this blurry photo:

Just minutes later we got another sighting, it's horrible squealing visage frozen in a terror mask, its chubby cheeks just so chubsy-wubsy you just want to pinch them yes you do yes you do.


Finally, in the reassuring light of morning, our old friend Tuffy posted a hi-res screengrab, which you see at the top there. It's a mask, we can see now. Just a plastic mask, and not a lovecraftian horror lurking in the premium seats in Flushing. Sleep tight.
Update: It moves!