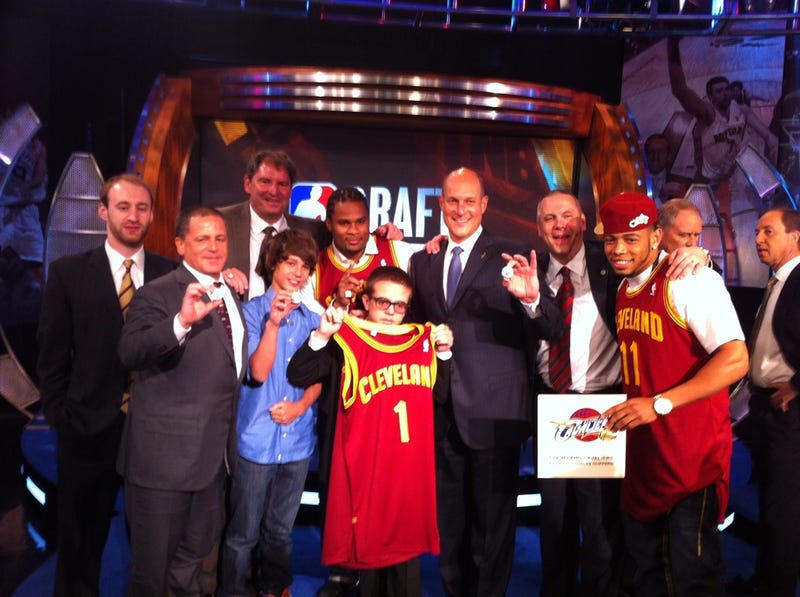 Yes, perhaps you're already aware of young Nick Gilbert, the fellow in the front holding the jersey, who's blown up the web this evening. His father's Cavs won the draft lottery on low odds, and young Nick brought them luck.
He's also got quite the inspirational story and a burgeoning Twitter following.
Accordingly, he is not the unlikeliest member of Dan Gilbert's entourage, which is pictured here. Josh Cribbs? Bernie Kosar? Where's Charles Nagy?
Pic via @NBA.