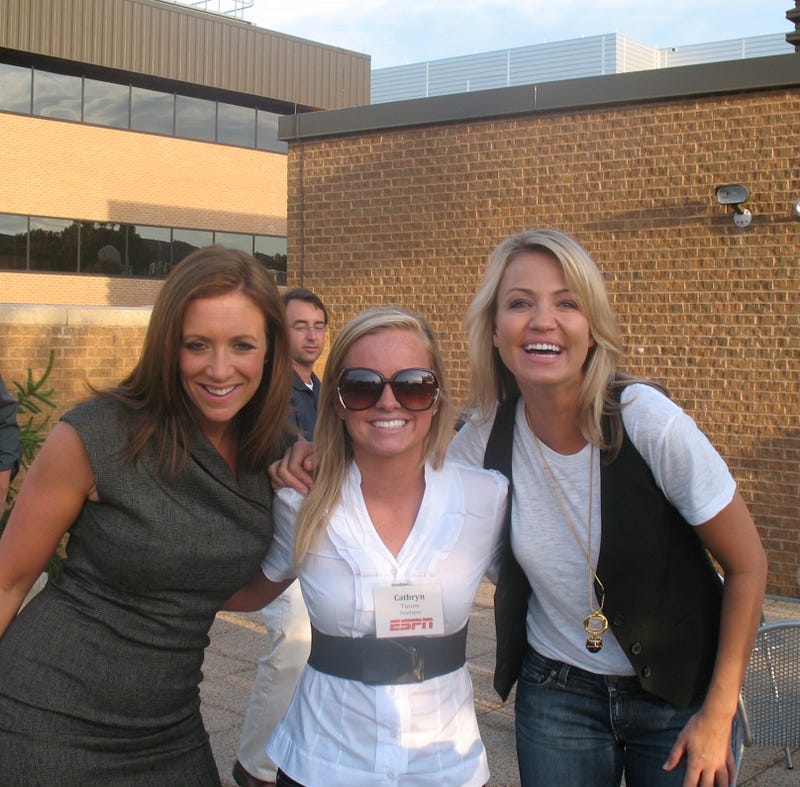 "Deadspin editor A.J. Daulerio felt he couldn't handle spending the entire day cozying to ESPN's big kahunas, so he dispatched "Blazer Girl," the blog's answer to Lois Lane, to cover the event. If Daulerio is hoping she will go all Woodward and Bernstein on ESPN, however, he's going to be disappointed; Blazer Girl goes soft among the ESPN cognoscenti, especially when she gets to pose for a photo with the network's longest-reigning superstar, Chris Berman."
Such sweet, sweet unsubstantial memories. We'll have more about the book and the fallout coming soon.
If you haven't already, go pre-order yourself a copy.
****
Thanks for your continued support of Deadspin. Please support Team Beadle.