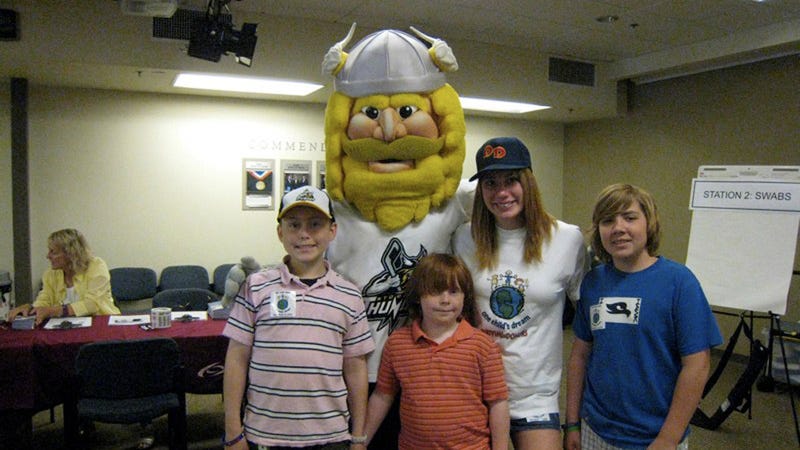 Inhabiting a mascot's costume can be demanding work. We know that. But who would have guessed that it had so many prerequisites? Tipster Rick alerts us to this ECHL job posting from the Stockton Thunder. They're looking to hire someone to portray Thor, their mascot.
Someone very qualified, evidently:
The Stockton Thunder ECHL Hockey team is looking for a unique individual to assume the role of the Stockton Thunder mascot, Thor at all home games and off-site appearances. The job pays hourly. The successful candidate should have one or more of the following attributes:

• Lettered in a high school sport
• Have dance, gymnastic or acting experience and/or training.
• Have costume performance experience
It's understandable—after all, the eventual Thor is "responsible for mascot costume operations including creativity, care, cleaning, maintenance, etc." Can't hand that job to someone who never lettered in high school sports.
There's more, under qualifications:
• Must be able to lift approximately 50 lbs.
• Must be able to work in a costume and be able to perform in hot and humid conditions.
• Good physical condition (athletic).
• Must be able to work in a costume.
• Must have reliable transportation as well as a valid driver's license.
That costume thing's extra-important.
Mascot Thor - Stockton Thunder (Stockton, CA) [ECHL Hockey Jobs]