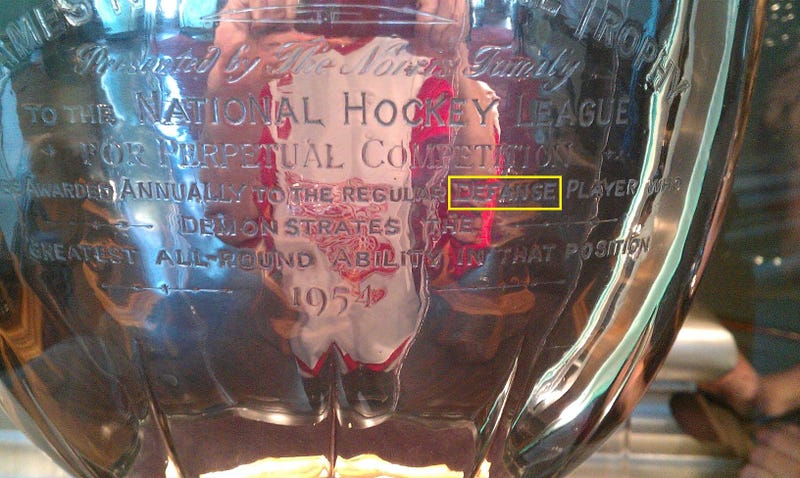 Your morning roundup for July 1, the day we blamed math on luck. Photo via Reddit.
What we watched: The dawn of David Stern's fourth lockout (sixth, if you count the refs) since he took over in 1984. That's an incredible figure, and not just because it tells you he is a devoted union-buster who seems happiest when he's blackjacking the help. It's incredible because you realize his whole tenure as commissioner has been a lengthy and cheerless exercise in playing whackamole with the unintended consequences of his league's signal achievement — the 1983 labor accords that put Stern in commissioner's seat and launched the NBA into the modern era. Those agreements gave the league its soft salary cap, which Stern once called a "turning point in the history of the NBA" and which owners immediately set about circumventing. A thousand loopholes bloomed. These were inevitable and not entirely bad for business, but three decades on they are at the heart of yet another labor fight, and right now it feels like we're going to lose a season because of them. Today, it's hard not to look at David Stern's stewardship as 27 years of trying to bend to his will not only his players but the p's and q's of the demand curve. (Tommy Craggs)
What we're watching: It's Canada Day! That magical day when Canadians everywhere celebrate their independence from Britain, or France, or whatever, I'm not really sure what happened there. But we have a fairly large Canadian readership, and we just wanted to let you know we love you all: From Nova Scotia to the NWT, from Nunavut to Newfoundland. (But not Labrador. Never Labrador.)
So today we honor the average Canadian, with his bristly mustache and his inability to pronounce "asphalt." But we also take pride in the great native athletes of Canada, whether they grew up bailing hay on the vast prairies like Jose Bautista or playing ball with Eskimos, like Leandro Barbosa.
So shave with maple syrup, put on your finest Canadian Tuxedo, and head down to the traditional decorating of 24 Sussex Drive with cheese curds—this is your day. But while we're here, we in America have a question. Can we watch your football? (Barry Petchesky)

Elsewhere
If you read anything about the NBA lockout today, read this: Arturo Galletti looks at the numbers:
• Player's salaries have stayed even with inflation. Essentially this means their pay has not been going up.

• Owners have been increasing their spending. Management's operating costs (per their own numbers) have been going up at five times the level of inflation (that's a lot).

• Even in the ideal case for the owners with the new CBA these problems will repeat themselves in 2020.

• The Owners are asking the players to take a pay hit to make up for bad management practices.
Right on: "Make no mistake. These guys — and their footballing counterparts — are members of a corporate class that, in their regular day jobs, have been revelling over the past three-plus decades in the collapse of the labor movement and the yawning gap between profits and real wages. They are the out-sourcers. They are the union-busters. They are the benefit-snatchers. To expect them to behave any differently towards their other employees just because those employees make a lot of money and have semi-functioning union representation is to expect a goat to ice-skate. You will not see any of these people selling apples on the sidewalk any time soon, no matter how loudly they poor-mouth the expensive hobby toys they bought for themselves. The NBA is in lockout because David Stern decided to have a lockout. David Stern knows who pays his salary. Ask the fans in Seattle how much he cares about anyone else." [Pierce]
David Stern is in his element: "The union walked into the meeting with Stern on Thursday at the Berkshire Omni Hotel on the Manhattan's eastside, and offered $600 million in givebacks over a six-year deal, a league source told Yahoo! Sports. And yet before Stern left the hotel, he had called a news conference and turned those concessions into a money grab from the players. Hunter had left the building, and left behind his chance to spin the story." [Yahoo!]
You all done goofed: "Was the owners' last design a series of false admissions of compromise wrapped in a deceptively hard stance? Absolutely. But there was no reason to cut off the talks, to stop the process of offering alternatives. That's negotiation. Instead, as the players elected for at All-Star Weekend in 2010, they pulled off dramatics that seem more like the work of dress-code-protesting teenagers than an organized collection of professionals. T-shirts that read "STAND," the brainchild of the ultimate NBA drama queen,Kevin Garnett along with Paul Pierce (you thought I was going to say LeBron, didn't you?). Walkouts of practice at All-Star Weekend. The players are one-step shy of stomping and screaming 'It's not fair!'
Meanwhile, the owners are harboring delusions of grandeur of their own, wanting to 'win' a negotiation outright. The CBA is an agreement. It takes two sides to tango. And while their money is what creates the backbone of the league, and it is their teams that form its foundation, they cannot exist without the players, without these players, without the best players. Yet the owners think it better to create nuclear winter and then wait for their opponent to buckle." [CBS Sports]
Troll: "Big picture, though, the lockout is exactly what the Pacers, and the NBA, need." [Indianapolis Star]
Meanwhile, in the NFL...: "The spinning in this labor dispute has become remarkable. We're all being used in the media. Myself included. To scare the other side. Or tell them what one side is really thinking. The players want the owners to not be fooled into believing they're pushovers, so here comes leaks from secret meetings. The owners want to push a few player buttons so they state it isn't close even though it likely is. This is so strange we're now debating what the definition of close is. … Used. Used. Used. Myself included. Like a farm animal with a plow in tow. Mooooooo." [CBSSports]
Randy Savage died of heart disease: "The autopsy released Thursday reveals that 58-year-old Randy Poffo, known professionally as Randy Savage, had an enlarged heart with severe blocking of his coronary arteries. With only minor injuries from the crash, the Tampa Bay area medical examiner determined the cause of death to be heart disease." [AP]
Freestyle goat-scaring interlude:

We are all Dave McKenna CXLII: Here's your daily link to Dave McKenna's brilliant "Cranky Redskins Fan's Guide to Dan Snyder," which we'll be posting every day until it commits suttee.
Anti-grunt technology has been realized: "In a statement, the BBC, which described the technology as an 'experiment,' said listeners will be able to 'adjust the commentary level relative to the sound of the court: the crowd, base-line grunting and ball. For technical reasons the experiment will only be available during live coverage of matches from Center Court. The player may need manual configuration within some corporate firewalls.'" [CNET]
Global understanding is just a unitard away: "The International Weightlifting Federation approved new guidelines that give women, particularly Muslim women, the option of dressing in attire that doesn't leave their legs and arms exposed. The IWF will now allow women weightlifters to wear a one-piece full-body tight-fitting "unitard" under the compulsory weightlifting costume. The unitard will allow technical officials to see and verify that lifts are being made, the organization said. [Atlanta Journal-Constutition]