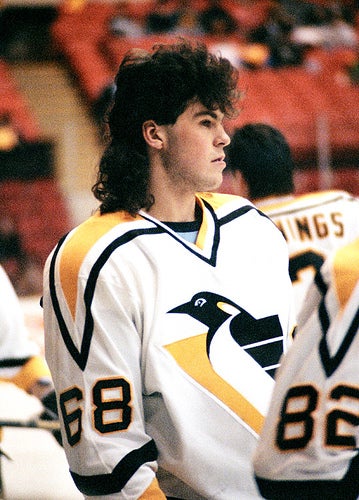 Officially, the record will say the Penguins withdrew their 1-year, $2 million offer to Jaromir Jagr. But it's fairly safe to say that Jagr, who's had the deal in front of him for a few days, made it clear he wanted more. More money? More years? More of a chance at a Cup?
Jagr's "heart is in Pittsburgh," his agent said yesterday. And maybe it will always be. But his stick and his skates and his 39-year-old bones will be somewhere else. Montreal? Detroit? Novosibirsk? Petr Svoboda said the number of teams interested in Jagr is growing, and today Ray Shero reiterated that the Penguins were never willing to get in a bidding war over him.
So now the Penguins will go hard after Tyler Kennedy (Update: done deal), or some other mystery name, which is probably better for them in both the long and short runs. But there's only one question that matters: will Jagr be booed in Pittsburgh?