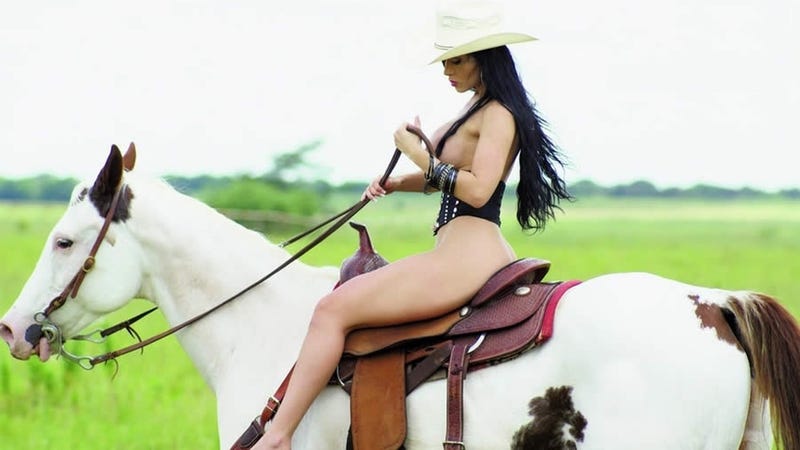 Ms. Diosa Canales, the lady you see on the horse above, has decided to rep the Venezuelan national team (La Vinotinto, as we native Venezuelans call it) by agreeing to finally get naked if they win the Copa America. She's got a Twitter account and everything.
What stands in the way of Venezuela's big dreams? Aside from Hugo Chavez's oncologists? Well, la Vinotinto would have to beat Argentina, Brazil, Uruguay, and Chile, and Paraguay, and, well, Venezuela's just not very good at soccer. They're the only club in the South American federation never to have made a World Cup.
So, unfortunately, young men of Caracas, you'll probably just have to make due with modest, unrevealing photos like the one above. We hope you can manage.
Diosa Canales promete desnudo si Vinotinto gana la Copa [Noticia al Dia, via @Sportsfeeder1]