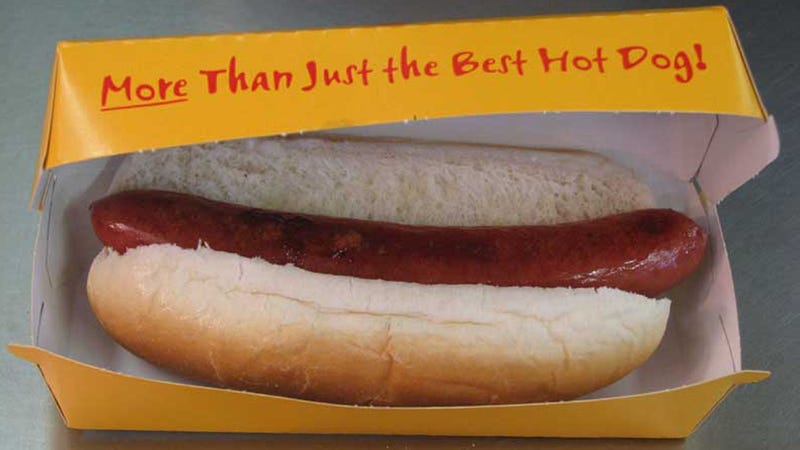 Perhaps Nathan's annual Fourth of July Hot Dog Eating contest has lost a bit of its luster in recent years, as the Kobayashi-Joey Chestnut rivalry we first tasted in 2007 never entirely materialized after that.
Chestnut's been romping in recent competitions—today, Bodog lists him at -600, with the field as +400, or favored by 9 1/2 dogs—and it seems unlikely that he'd lose today.
But what the hell? It's the Fourth of July, and you're entitled to any excuse to be in an air-conditioned room.
For crissakes, though, read Luke's Kobayashi profile, which will be the most compelling thing you see all day.
And then, if you're so inclined, read Deadspin's dispatches from the Coney Island Classics of 2007, 2009, and 2010. I don't know if you'll learn anything, except that we really like covering this thing.
Anyway, gluttony commences on ESPN, right about now. Talk amongst yourselves.