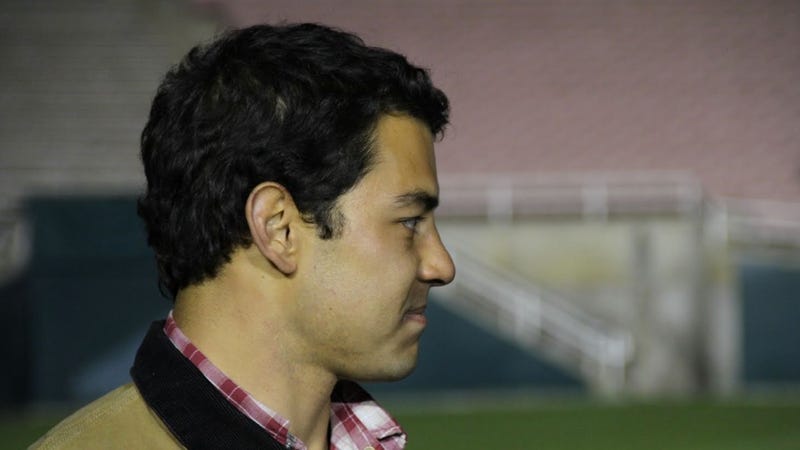 Not so long ago, Spero Dedes replaced Gus Johnson as the Knicks' radio announcer. Sure, there's no basketball yet, but Dedes already has followed in the law-breaking footsteps of another Knick announcing legend.
Here's Patch Southampton:
Spero Dedes, 32, of East Elmhurst, Queens, was stopped by Southampton Town police Sunday at 4:12 a.m. on the corner of Tuckahoe Road and Country Road 39 for speeding, according to the arrest report. Police said they then found that Dedes, driving a 2006 BMW, was intoxicated and charged him with DWI.
Oh, but the real crime is that he'd be caught in a BMW in Southampton! A 2006 one, no less! What a miracle that he could afford to pay bail.