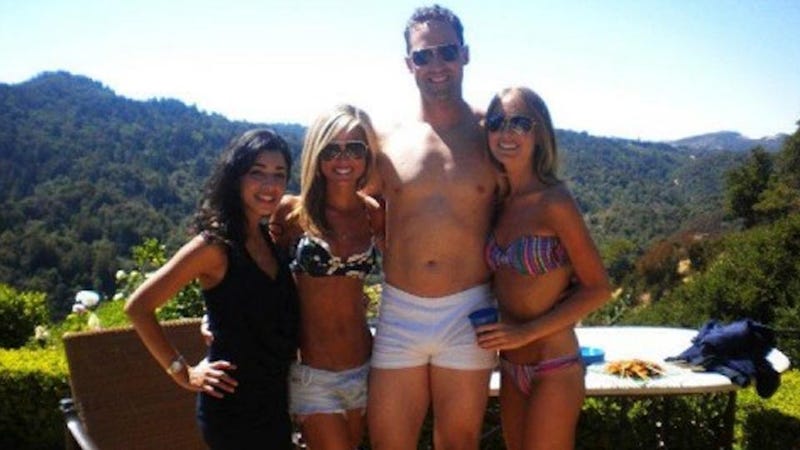 The San Francisco Giants are a little zanier than the other MLB teams. That's just how it is. Note, for example, some of their upcoming special events at the ballpark: Singles Night (presented by Captain Morgan), "Law & Disorder" Legal Professionals Night, Bill Graham Tribute Night, and, our favorite, Bastille Celebration, which falls after actual Bastille Day because the Giants aren't home then.
This oddball sensibility pervades the rest of the organization, we suppose, because the Giants' TV partner, Comcast Sports Net Bay Area, is now hunting for the baby born after some post-last-out procreation. More specifically: the baby born nearest to 7:54 p.m. PST, August 1, exactly nine months after Brian Wilson slammed the door on Texas.
Parents can enter here, before August 1, if their upcoming progeny might be a match. You could win: a birth certificate signed by the San Francisco Giants, a commemorative brick paver at AT&T Park with the baby's name and the "Comcast SportsNet 2010 Giants World Championship Baby" title, and a $2,010 gift card.
From the CSN Bay Area press release:
Giants fans worldwide erupted in celebration. Over five decades of pent-up hope led to euphoria and heart-pumping delirium throughout the ranks of the Giants Faithful. Fireworks lit up the night, champagne corks popped, elation filled the streets and, no doubt, some people chose to celebrate more…privately. On August 1, 2011, the nine-month anniversary of that magical night, a Giants World Series Championship baby will be born somewhere, and Comcast SportsNet will celebrate that majestic birth with "The Search for the World Championship Baby."
Search for the World Championship Baby [CSN Bay Area]