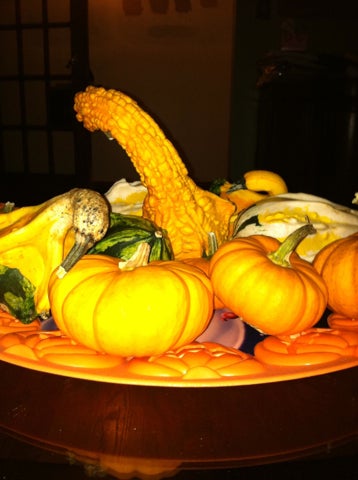 Kicking off this week's batch of dongmania is J.W from Staten Island who "took my family pumpkin picking this past Monday and we also picked some random gourds up. The picture of the attached gourd has a fine shape and texture. My wife and I named it 'The Harvest Dong.'"
Raj hereby presents "a picture of some kind of grain silo on Decatur Street in New Orleans. I think the bush needs trimming."
Leah from Minneapolis has "always thought the logo for Dodge of Burnsville looked like a dong. Thank you, Deadspin, for allowing me to share this with the world." You're welcome, Leah from Minneapolis.
Tipster Peter saw this next to a fruit market in Switzerland.
This loving-carrots dongembrace comes from Steve in Vermont.
Connor's buddy Ty "loves the dong."
Dan's "wife found this gem."
Kurt sees a lot of dong action in this Nick Saban tribute "artwork."
Danny B. calls this "Ikea dong for the kids."
Michael F. — long-time reader, first-time unintentional dong submitter — found this "I need two more dong clips STAT" image in a hospital room.
Rob P. shares this image from a Burlington Coat Factory in Chicago, Trick r' TREAT. Happy Halloween.
Vege-tables writes that "this is one of two dong fountains that sits in front of the main administrative building on my campus." Columbia? "How the architect, university officials, and anyone else involved in the planning process neglected to realize that the fountains look like they're partaking in a bukkake film is beyond me."
Hass calls this "car dong."
And finally, Joe works at Northwestern, where "they just planted the fall flowers outside my office."