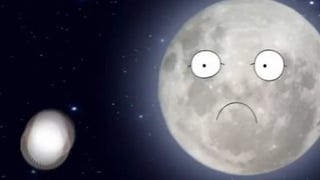 UPDATE: The video is back!
The green-screen madness that was the Benedictine Eagles' recruiting video was yanked off of YouTube today because it did "not did not go through the University's proper review procedures," according to RedEye Chicago. The school apologized to anyone who was offended, which was nobody.
Never fear, the video is going back to the shop for changes to make it "a little less intense."
[RedEye]