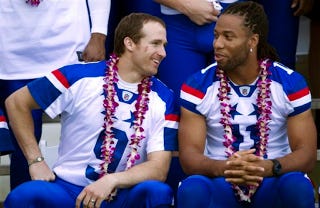 Welcome to the 2012 NFL Pro Bowl Live Blog Extravaganza. We will be watching the NFL's ode to the fans and updating the page as all the excitement and big time plays unfold.
7:00 p.m.: Just about to kickoff here in Honolulu. Let's hope it's a good one.
10:45 p.m.: And that seals it. AFC 59, NFC 41.