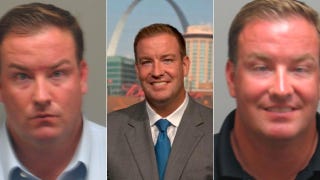 Dan McLaughlin, AKA Danny Mac, AKA the guy who had two DWIs in the last two seasons and may have soiled himself during one of his arrests, will return to call Cardinals games in 2012 for Fox Sports Midwest.
It wasn't an easy call, his bosses admit. And McLaughlin acknowledges this is "as last-chance as it gets." But he's gone to rehab for his alcoholism and still attends daily meetings, and says he's in the best shape of his life. We wish him the best.
"I'm humbled, I'm grateful," he said. "And in the same breath I'm still very, very sorry. It's still on the front burner for me. I think about it a lot. ... If it came to that, the point I didn't have a job, which for a long time I thought, I wouldn't have blamed them at all; it was my fault."
McLaughlin will return to Cards' booth [St. Louis Post-Dispatch]