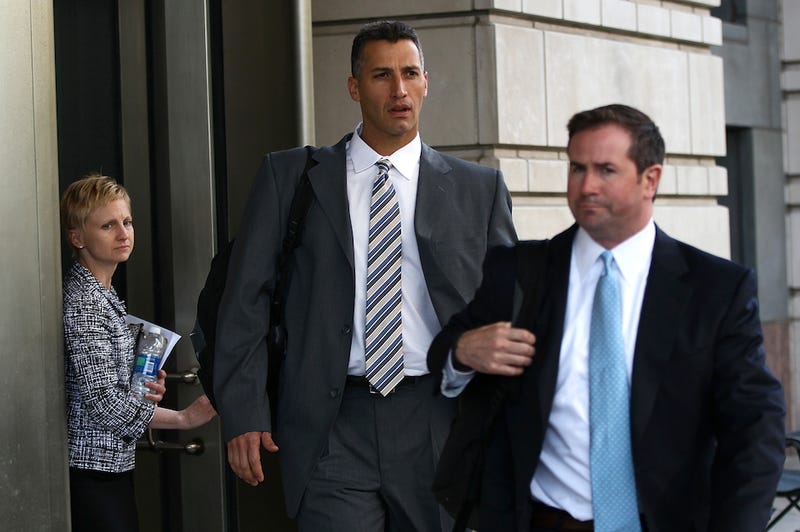 Earlier in the week, Jon Heyman wrote something silly about Andy Pettitte not being trustworthy anymore because he said something potentially helpful for Roger Clemens, while being cross-examined by Roger Clemens's lawyer. Never mind that that is kind of the point of cross examination, but why not write a different article? Something like: Andy Pettitte can't be trusted because he retired so he would not face Roger Clemens-related media scrutiny for the entirety of the 2011 season—the original case was ruled a mistrial in mid-July on the second day of testimony—and now unretired because he's finished with the trial.
Before making the announcement to retire, Pettitte played the Favre game for a couple years, but he was coming off his best season since 2005, a season he was safely tucked away in the NL Central. After a groin injury limited his action, he finished the 2010 season with a 3.28 ERA and 1.271 WHIP—again, the best since his AL Central days with Houston. And, Pettitte did not blame injuries for his decision to retire. He specifically said that was not the issue. "'I know that my body would get to where it needs to be, but my heart's not where it needs to be." He also specifically denied that the Clemens case had anything to do with his decision, but then there was this curious quote.
He also said that he would sit out for the entire 2011 season, but left open the possibility of returning to the mound in the future.

"I can tell you one thing: I am not going to play this season. I can tell you that 100 percent," he said. "But I guess you can never say never."
Andy Pettitte, covering all the bases. Is it so outlandish to think that Pettitte (and possibly even the Yankees) decided it was for the best to sit out the summer during the trial and then come back when it was over? It would be easy enough. His testimony would be far enough away from the new season not many would care (fewer and fewer care these days, anyway). He could do the charming "Aw, shucks my wife said I was drivin' her crazy—I had to come back!" routine. Jon Heyman would laugh. The Yankees would go through spring training and start the season and the whole thing would be a distant memory.
The mistrial may have mucked up that plan, but not all that much. Pettitte's decision to return came late in spring training so he would still not be with the team when he gave his testimony in the new trial. Earlier in the week Pettitte was on with WFAN's Mike Francesa and politely (he's Andy Pettite, after all) refused to answer questions about his testimony.
Pettitte is roundly considered to be one of the good guys, so not much has been made of this particularly tidy "about-face," while much has been made of the supposed "change" in testimony—which, again, came under cross examination where the adversary leads the witness with specific questions and carefully chosen words. Clemens' attorney now, shockingly, want Pettitte's testimony thrown out—because they claim it is inconsistent.
The real inconsistency here, however, may be Pettitte's reasons for retiring and unretiring. They could even be entirely altruistic. Maybe he did not want to put the team and organization in the position of having to deal with his mess—it still wouldn't be forthright. And, on the day he makes his return, no one really seems to be talking about it. But it doesn't matter, the Yankees are two and half games behind Baltimore in the AL East and you can never have too much pitching.
Image via Getty