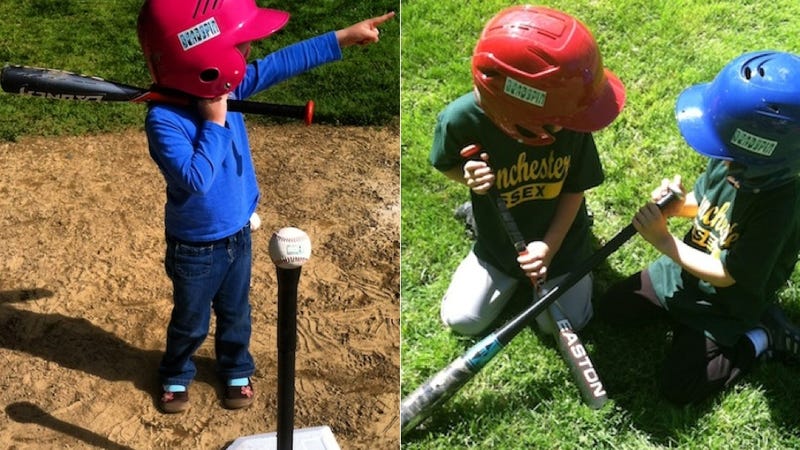 The children of Rick from suburban Boston helped us with a little video project last spring. In return, we agreed to sponsor their T-ball league. Throughout the season, we will chronicle the league's exploits.
As the season grinds on, the intensity is really ratcheting up. Here's this week's report from David Lillian, a parent and our embedded correspondent:
• Our leadoff hitter called her shot. But then, in a bit of chicanery, she proceeded to bunt for a base hit off the tee. This led to some verbal sparring between the teams as the players debated the unwritten rules of T-ball.

• The cleanup hitters for each team failed to settle the score with a postgame staring contest, so I'd expect the fireworks to continue the next time these clubs meet up.
What could be next? Some brushback? A bench-clearing scuffle? A peacemaking trip to the zoo?