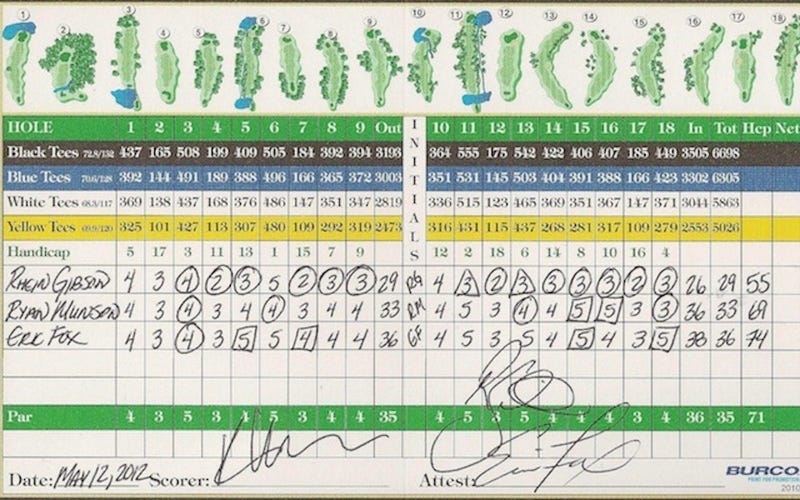 Rhein Gibson, 26, of Australia shot a 16-under par 55 on Saturday at the River Oaks Golf Club in Edmond, Okla., a course he had played frequently when he attended Oklahoma Christian University. Just look at that card: 12 birdies, two eagles, no bogeys. A 29 on the front nine, a 26 after the turn.
CBS Sports's Shane Bacon says the 55 either tied or eclipsed the lowest 18-hole score of all time. Gibson is a mini-tour player, but what about his playing partners? One shot a 69 while the other had a 74, yet they were still a respective 14 and 19 strokes behind, which is absurd.
[Reddit, via CBS Sports and Business Insider]
h/t to Andrew D.