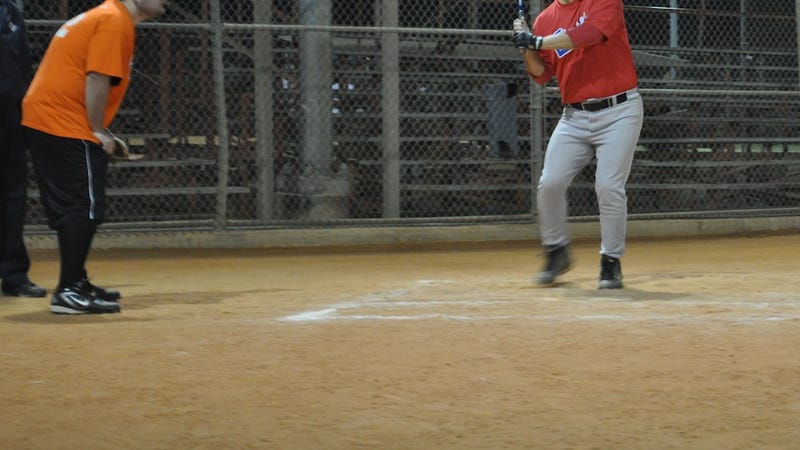 We love us some overwrought rec league emails. Today's comes from a Wednesday night non-competitive softball league in the suburbs of an unnamed American city. One player member informed his teammates last night via email that he won't be able to make tonight's games because of an injury suffered yesterday:
I feel like shit canceling and regret missing a doubleheader but I got a concussion today during rugby practice and need to play it safe for a few days.

Again, sorry for the late notice.
When he woke up this morning, the team's manager responded to the injured player and the entire team. This is the entirety of his email:
From: [Redacted]
Date: Wed, Jun 13, 2012 at 10:24 AM
Subject: Re: Next Games Wed 6/13 8:35 and 9:40 Field 4
To: [Redacted], [Redacted], [Redacted], [Redacted], [Redacted], [Redacted], [Redacted], [Redacted], [Redacted], [Redacted], [Redacted], [Redacted]

I have an 8 year old girl at home that I took for an MRI yesterday as a result of her crashing face first on a balance beam at practice three weeks ago. When the mishap occurred, she threw some ice on her face, wiped away the snot and tears and went back out and performed in 20 minutes, blood in mouth and face swelling. Did she feel like shit? Apparently for the last three weeks as she keeps getting dizzy and puking as she does flip flops and tucks. But she toughed it out.

Here we have a big bad rugby player, who received a boo boo and he can't come play a low impact sport like softball.

Will I win parent of the year for not taking her to the doctor sooner? No, but we already knew for me, I have a better chance of winning the lottery. While I may end up in trouble with DCFS, at least I am not raising a pussy rugby player.

I already secured two subs for tonight.

See ya all later.
First pitch is at 8:35 tonight. Stay healthy, team. And maybe call DCFS first.