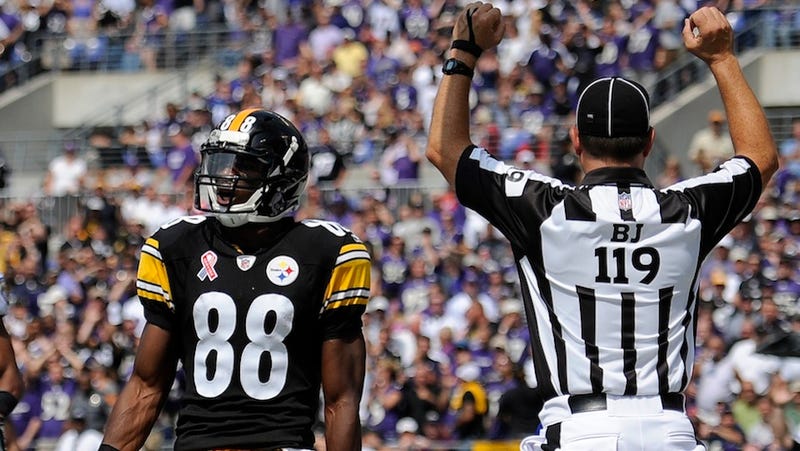 Pittsburgh is cracking down on littering, and it's not messing around. According to the Pittsburgh Tribune-Review, the city's mayor announced last month that "police will more strictly enforce the city's litter ordinances and fine scofflaws who throw trash on the ground." And, no, no one is above the law. Not even members of the Steelers.
On Monday, Steelers receiver Emmanuel Sanders pleaded guilty to depositing boxes of trash beside a private trash receptacle. The monster! Sanders was fined $300 plus court costs. But he had also been featured in a television ad about the city's anti-littering campaign. And according to The Trib, the campaign's website no longer links to Sanders's ad. Here's Sanders trying to explain himself:
"I think littering is more throwing trash on the ground and knowing that you're wrong for it," he said. "I actually put the trash in the trash can. That's the big difference."
A likely story, hippy.
[Pittsburgh Tribune-Review; photo via AP]