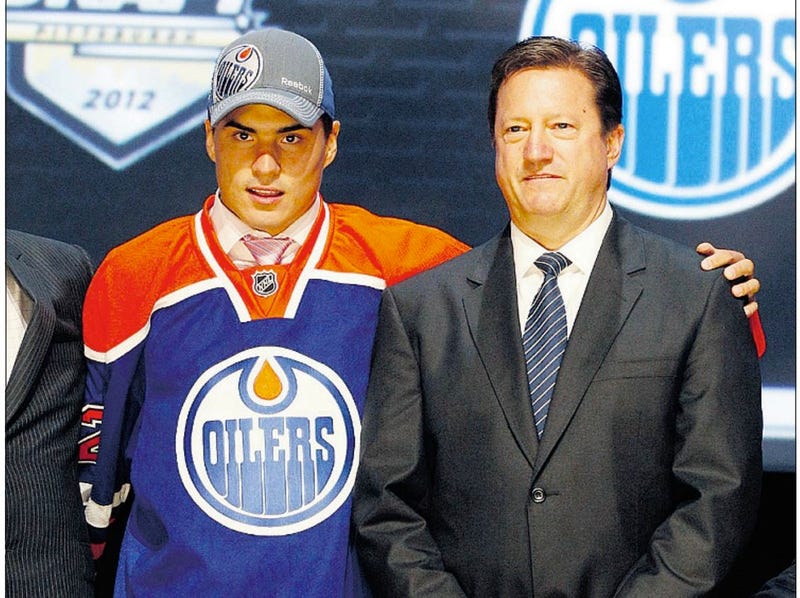 Nail Yakupov, the Oilers' first overall pick, has drawn comparisons to Pavel Bure. He will anchor one of the best young lines in hockey next season. But he is also 18 years old, and still learning English, and still getting used to this social media thing, and put together, you get nights like last night.
Over the course of a five-hour Twitter binge, Yakupov opened up on everything from his virginity to Subway sandwiches to Piggy Poop Balls. It's a Dadaist masterpiece of broken English, multiple emoticons, and one last night of freedom before someone from the Oilers inevitably has a talk with him about how to use Twitter.
Once again, he's 18 years old, rich, and about to be a superstar. I'd be shocked if he didn't spend his entire summer trolling for telochki. Lord knows if it were me, I'd show up to training camp with a "lower body injury." Edmonton will have a chat with him today, and put a stop to this level of fan interaction, but it was fun while it lasted. And Yakupov's got a sizable list of puck bunnies to follow to show for his troubles.